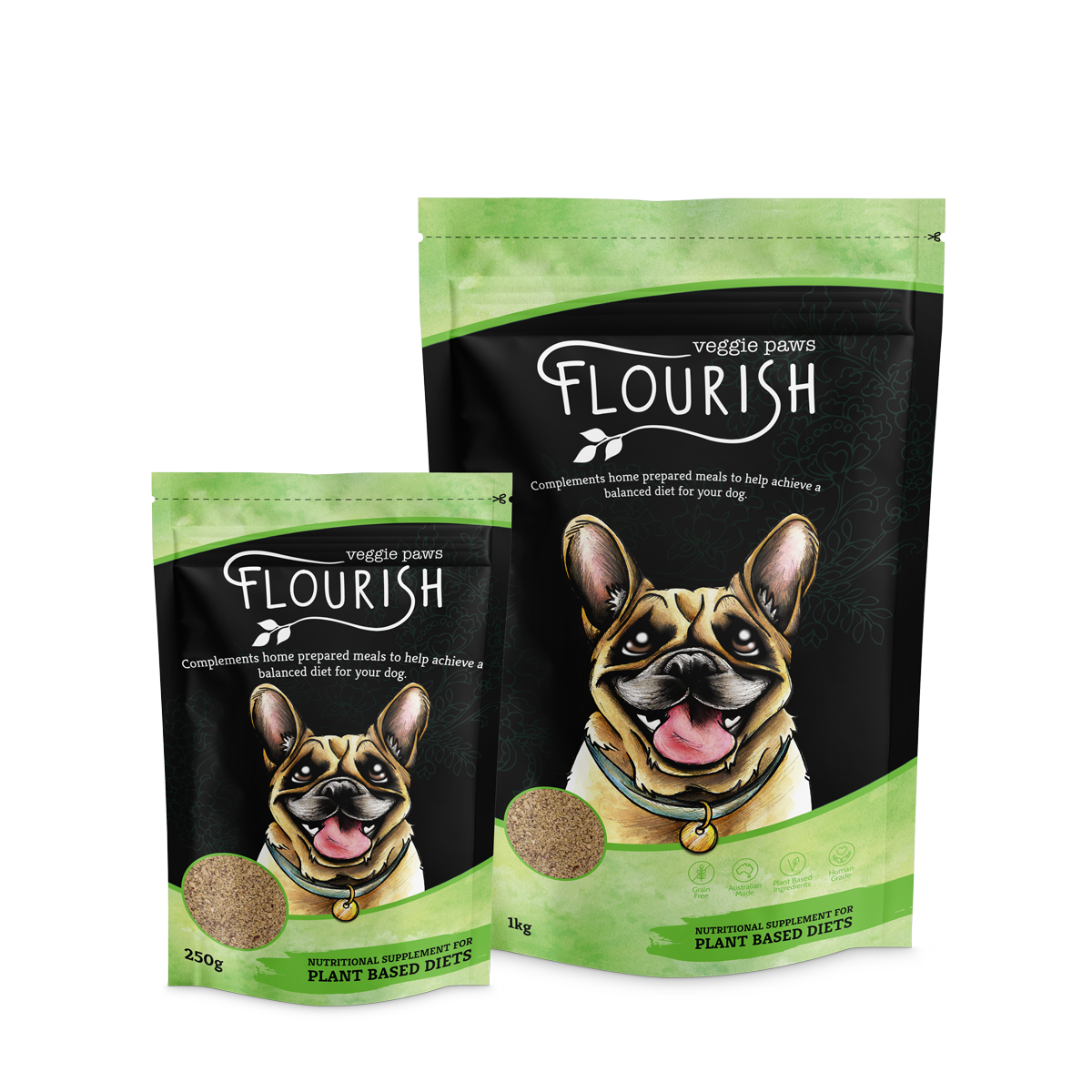 Veggie Paws Flourish | Nutritional Supplement for Dogs.
Complements home prepared meals to help achieve a balanced diet for your dog.
What is Flourish
Flourish for Plant Based diets is made from a comprehensive blend of nutrient rich ingredients such as seeds, nuts, wheatgrass and kelp. It is carefully formulated to help achieve a balanced diet for your dog by addressing common nutrient deficiencies in homemade vegan meals.
Why use Flourish
Adding Flourish to your dog's homemade meal is a simple, healthy way to help your dog achieve optimal nutrition. Flourish contains micronutrients that may be lacking in your dog's diet, such as zinc, manganese, selenium, vitamins, and amino acids. Use our suggested recipes for a balanced diet or add to your own meals for a big nutrient boost!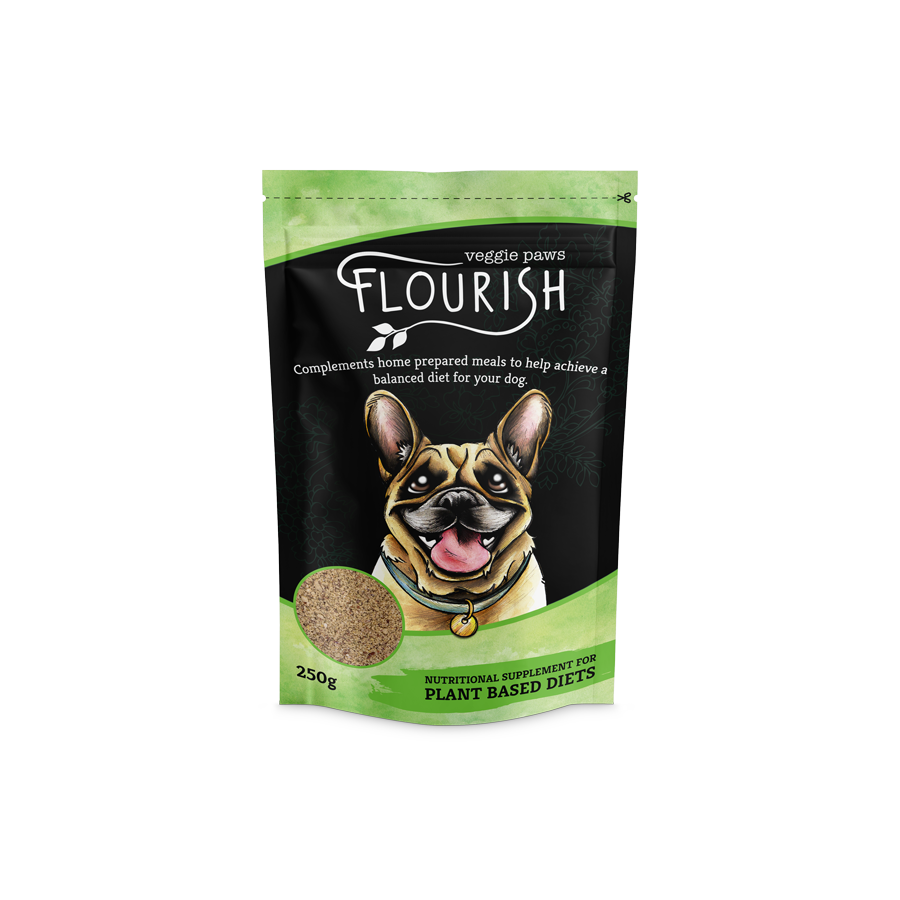 As omnivores, dogs can eat both meat and plants. Most healthy dogs can thrive on a plant-based vegan diet under the supervision of a veterinary professional. However, it is vitally important to ensure your dog is receiving the correct nutrients, and supplementation is essential if you are feeding your dog home prepared meals.
Formulated by a specialist in dog nutrition, Flourish for Plant Based Diets is a nutritional supplement for dogs which targets the common deficiencies in home prepared meals and provides your dog with a source of vital nutrients and amino acids such as calcium, zinc, selenium, vitamin B12, taurine and l-carnitine.